If you peruse the aisles of your local liquor store or scroll through the stock of online retailers, you've probably noticed a few terms added to the labels of your favorite bourbons. They include terms like "cask strength", "bottled in bond", and "small batch". While we don't have time to get into the first two terms (those will be saved for another day), today we're going to take a deep dive into the world of small-batch bourbon.
First of all, you probably want to know what exactly "small batch" means. The term probably conjured up images of a small production, in a tiny room, hand labeling bottles. While that's not necessarily wrong, there's much more to the term than that. Specifically, small-batch means a whiskey (in this case bourbon) that's made up of a mix of a reasonably small number of hand-picked barrels or casks.
If that seems vague and overly simplified to you, we get it. That's exactly what it is. Small-batch bourbons are supposed to be made by blending a limited number of barrels to create something special. But, since there's no legal definition for the term, it can mean different things depending on the size of the distillery.
For most, small-batch means 5-10 barrels selected for the specific bourbon. This legitimately makes it a small batch of bourbon. Get it? For others, it might mean hundreds of barrels. While we wouldn't necessarily call that a small batch of bourbon, it still fits the criteria. This is, as we mentioned above because there's no legal definition for small-batch bourbon.
If you're interested in truly small-batch bourbon, we suggest doing your homework to make sure your favorite whiskey is actually made using only a small number of hand-selected, blended barrels. Otherwise, simply look for the words "small batch" written on the bottle and you can get it's at least a mix of some vague number of hand-picked casks. Either way, they were picked for a reason and you can have a pretty good idea that the bourbon inside is special.
To help you on your small batch journey, we decided to do the work for you. Since small-batch bourbon can be a confusing category, we decided to pick some of the best high-quality, underrated small-batch bourbons for you. Each is underappreciated and the perfect addition to your home bar cart or liquor cabinet. Keep reading to see them all.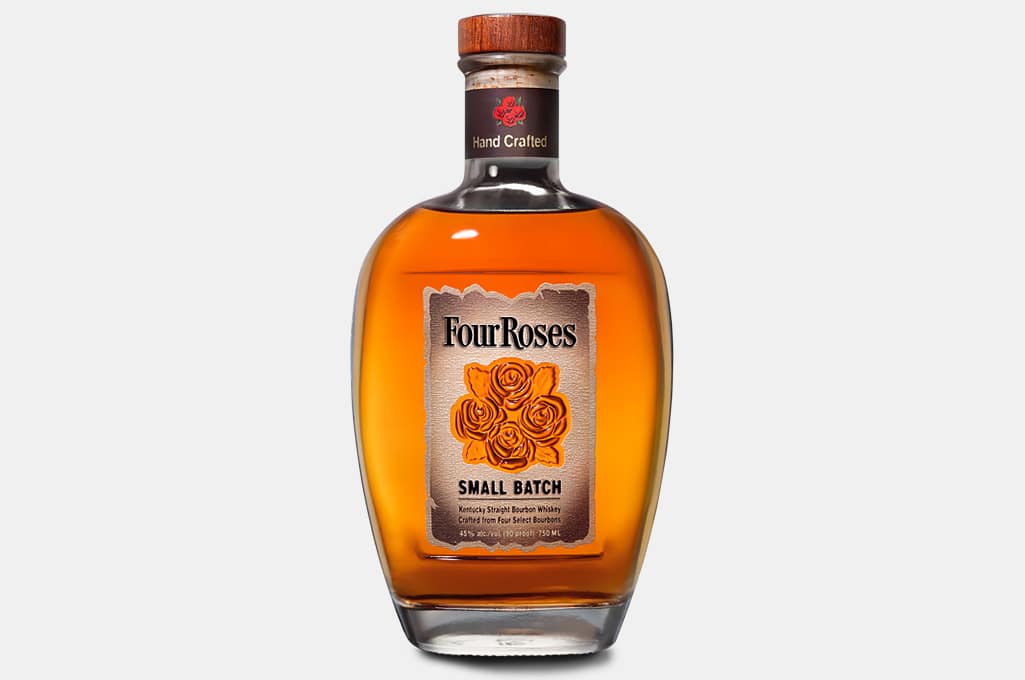 Four Roses Small Batch Bourbon
Even though Four Roses is a fairly big name in the bourbon world, we still believe the brand's Small Batch Bourbon is highly underrated. This 90-proof, complex bourbon was matured between six and seven years in new, charred, American oak barrels. The result is well-balanced, rich, memorable whiskey with notes of dried cherries, rich caramel, vanilla, bold oak, and light cracked black pepper at the finish. It's sweet, spicy, and warming on a cool fall evening.
Origin: Kentucky
Proof: 90
Price Range:$29-39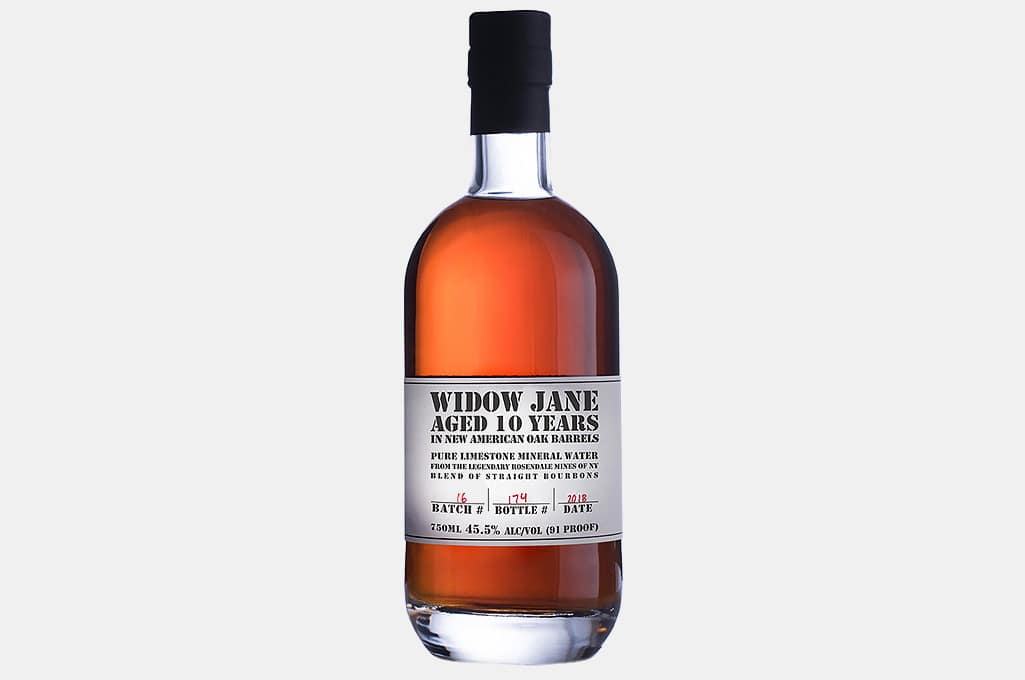 Widow Jane 10-Year Bourbon
If you haven't yet tried any expressions from New York's Widow Jane, you're totally missing out on something special. A great, underrated starting point is its 10-year-old bourbon. This sourced, non-chill filtered whiskey is made in only five-barrel batches before being proofed using mineral water for the nearby Rosendale Mines. Aged for at least ten years in new, charred American oak barrels, it's known for its complex, well-rounded flavor profile featuring hints of dried cherries, maple candy, vanilla, butterscotch, and almond cookies.
Origin: Tennessee, Kentucky, and Indiana
Proof: 91
Price Range: $69-89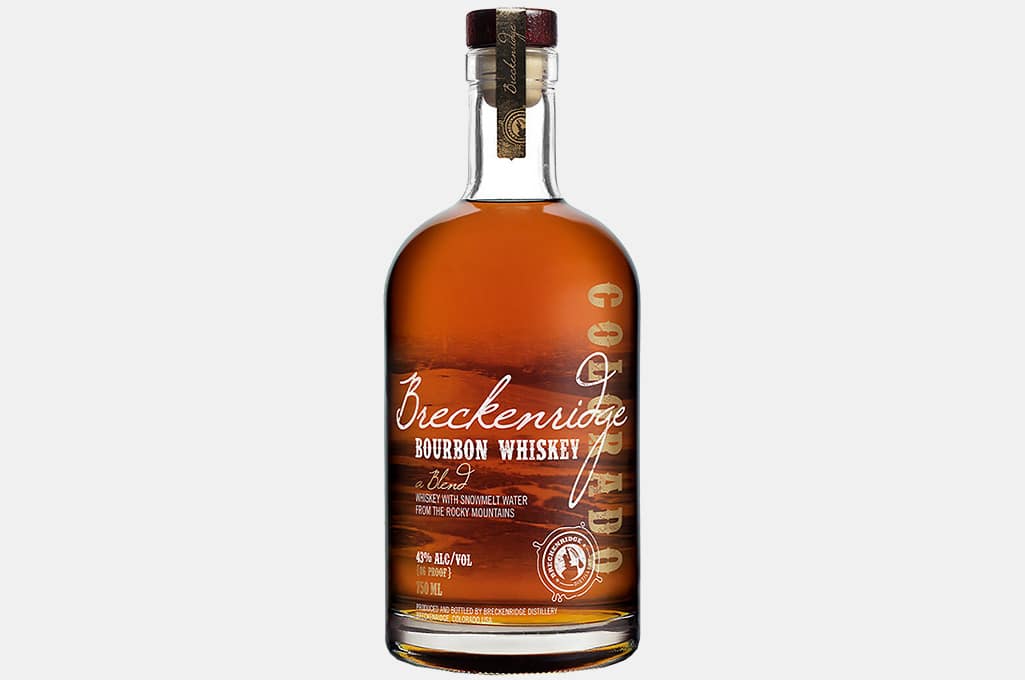 Breckenridge Bourbon
If you're a skier, you've probably heard of Breckenridge, Colorado because of its well-known ski resorts. But the mountain town is also home to an award-winning distillery. Its flagship expression is its small-batch bourbon. This high-rye bourbon is matured for at least three years in new, charred American oak casks. It's blended in small batches to impart rich, balanced flavors of candied orange peels, toasted vanilla beans, chocolate, brown sugar, vanilla, and just a hint of spicy cracked black pepper at the very end.
Origin: Colorado
Proof: 86
Price Range: $30-40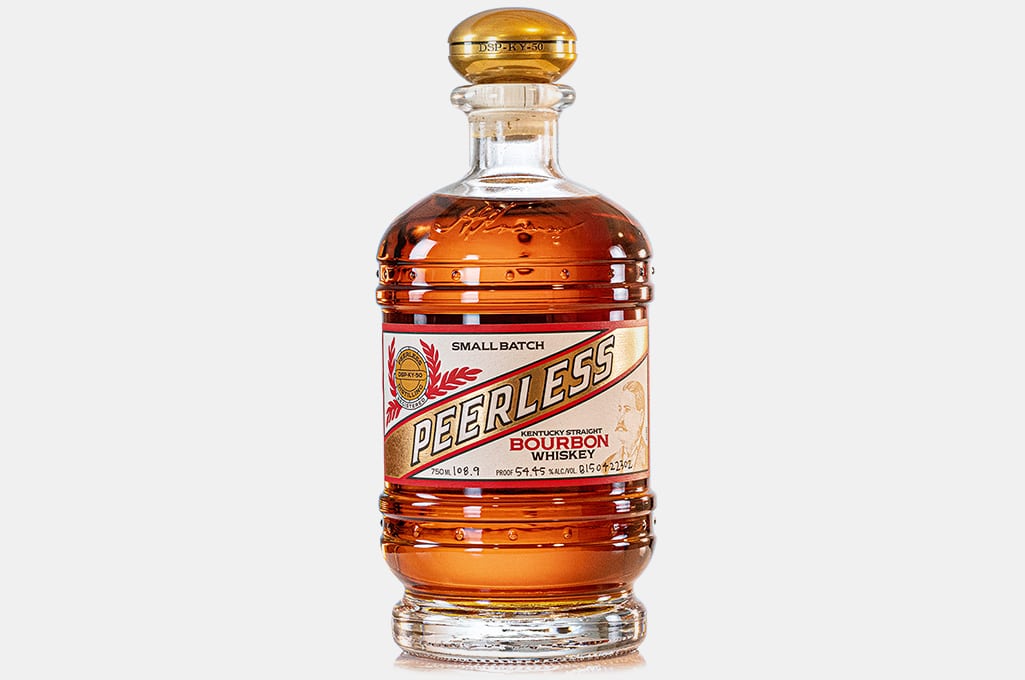 Peerless Small Batch Bourbon
First released in 2019, Peerless Small Batch was released exactly 102 years after the brand's beginning. Made using the sweet mash process, it's non-chill filtered, barrel-proof, and matured for at least four years in new, charred American oak barrels. The result is a highly complex, well-balanced juice with notes of vanilla beans, rich oak, dried orange peels, candied fruits, and light wintry spices at the ending. Warming, sweet, spicy, and highly memorable.
Origin: Kentucky
Proof: 109.5
Price Range: $69-89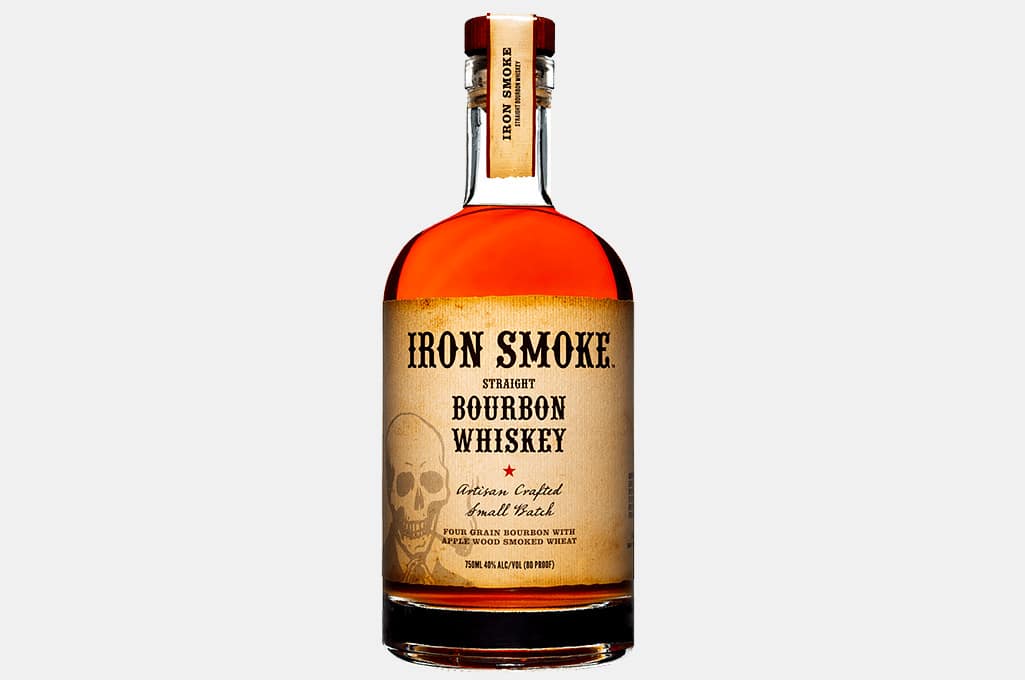 Iron Smoke Straight Bourbon
Iron Smoke might not be a big name yet in the whiskey world. But this award-winning distillery in Western New York (alongside the Erie Canal in Fairport, New York to be exact) is primed for national recognition with gems like its straight bourbon. This award-winning, small-batch, four-grain, applewood-smoked whiskey is known for its multi-dimensional, complex flavor profile featuring hints of toasted marshmallows, butterscotch, vanilla, dried fruits, and a gentle kiss of applewood smoke at the very end.
Origin: New York
Proof: 80
Price Range: $35-45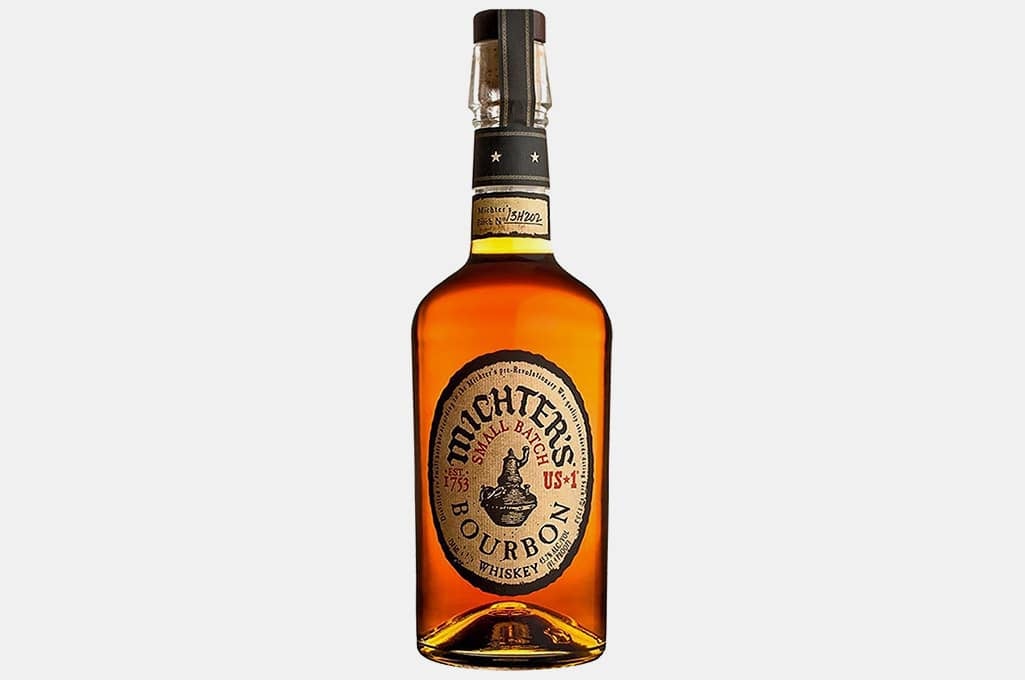 Michter's US-1 Small Batch Bourbon
When it comes to renowned bourbon brands, it's tough to beat the acclaim of Michter's. Still, with all of those eyes on the Louisville-based brand, it still manages to be highly underrated. This small-batch bourbon is batched in a holding tank that contains no more than twenty barrels of bourbon melded together to create a perfect juice featuring notes of dried fruits, caramel corn, toasted vanilla beans, candied pecans, and oaky toasted wood. It's the kind of whiskey that requires multiple samplings before you discover all of its aromas and flavors.
Origin: Kentucky
Proof: 91.4
Price Range: $40-50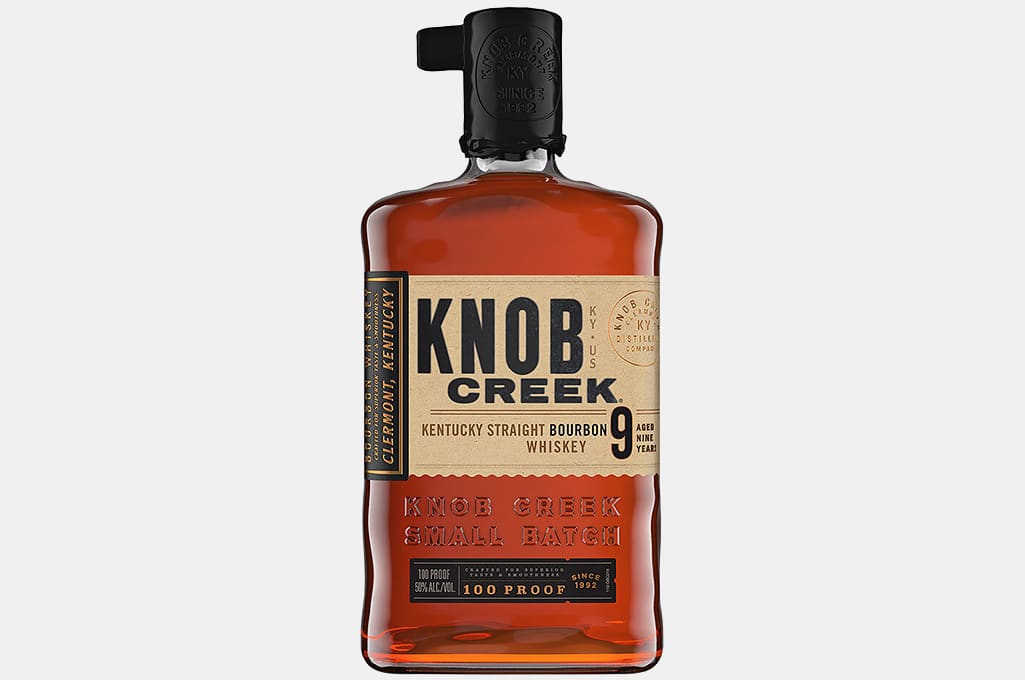 Knob Creek 9-Year Small Batch Bourbon
Jim Beam is a big name in the bourbon world, but where it really shines is with its small-batch bourbons. Basil Hayden, Baker's, Booker's, and of course Knob Creek. The latter makes myriad small-batch expressions that are beloved by distillers, bartenders, and drinkers alike. The most obvious choice for an underrated list is its 9-year-old small batch. This 100-proof, pre-prohibition-style bourbon is matured for a minimum of nine years in new, charred American oak. This results in a rich, balanced sipper highlighted by flavors like toasted vanilla beans, caramel, oak, fresh leather, dried fruits, and a sweet, fruity finish.
Origin: Kentucky
Proof: 100
Price Range: $45-65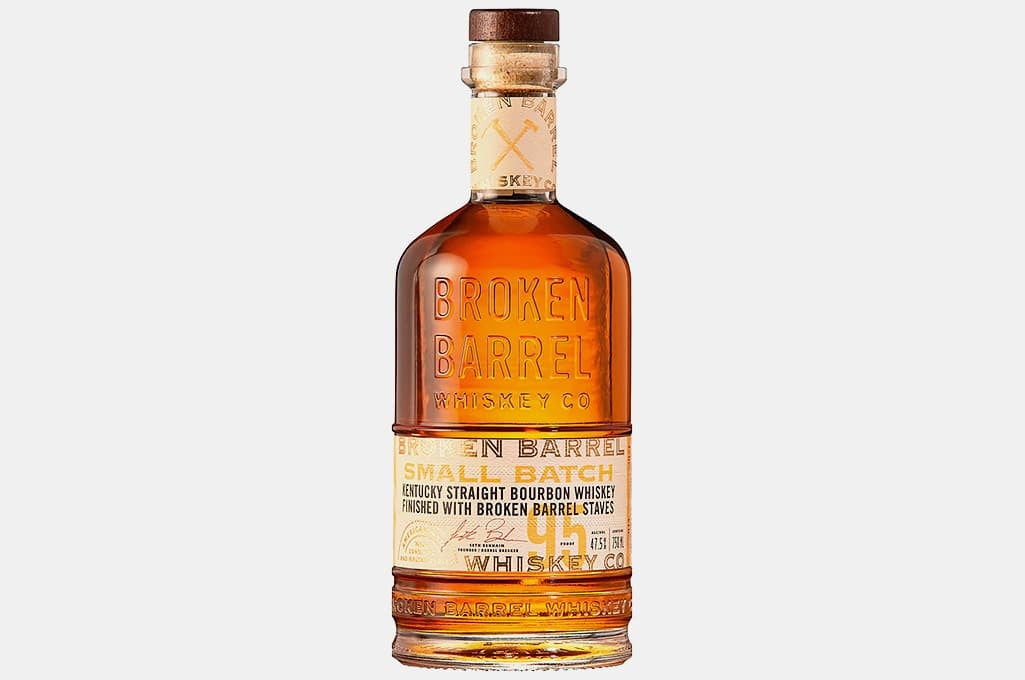 Broken Barrel Small Batch Bourbon
You might not have ever heard of Broken Barrel Small Batch and that's okay. It's extremely underrated and there's a good chance you've never tried it. But we implore you to change that quickly. It all starts with a mash bill of 70 percent corn, 21 percent rye, and 9 percent malted barley. Aged for at least two years, this young bourbon is known for its palate of ripe berries, fresh leather, pipe tobacco, oak, vanilla beans, and a gentle kiss of cracked black pepper to tie everything together like a spicy, rye bow.
Origin: Kentucky
Proof: 95
Price Range: $29-39
Paul Sutton Small Batch Bourbon
This award-winning bourbon is made using a 100-year-old plus mash recipe. First, it's distilled in column stills before being aged in charred, American oak barrels. It's crafted in truly small batches of twelve barrels at a time. Each barrel is hand-picked by the master distiller and every bottle is labeled and numbered by hand. This kind of time and dedication is obvious in the flavor profile of salted caramel, vanilla beans, candied almonds, orange peel, and rich oaky wood.
Origin: Kentucky
Proof: 100
Price Range: $65-85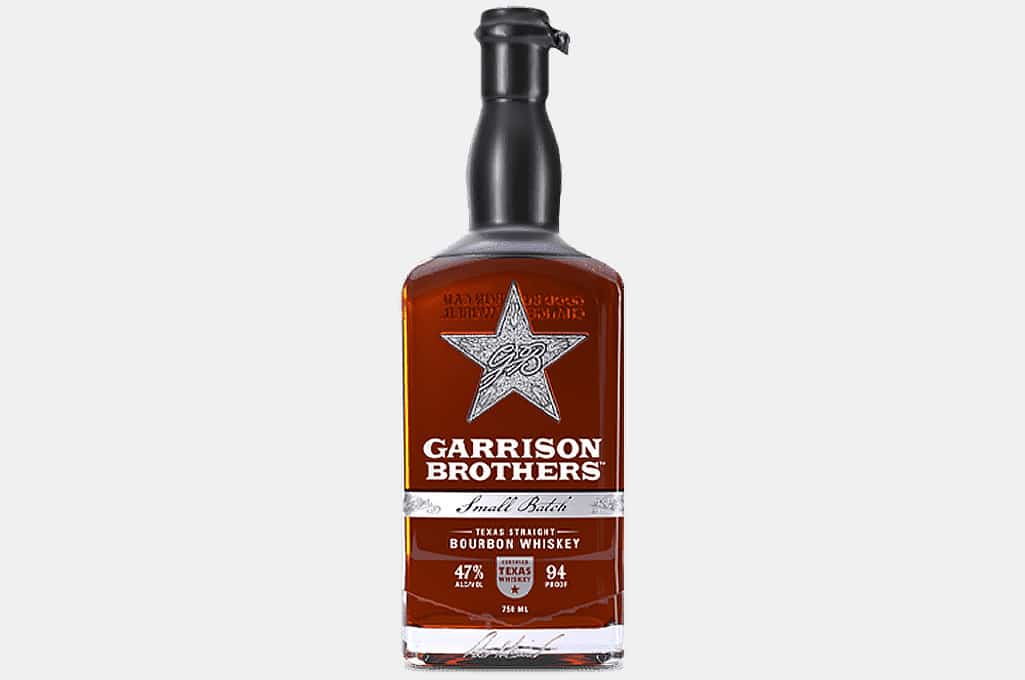 Garrison Brothers Small Batch Bourbon
Garrison Brothers were at the forefront of distilleries that are far from Kentucky proving that great bourbon can come from other states. Even with its national recognition, its small-batch bourbon is still criminally underrated. The brand refers to its whiskeys as "corn-to-cork", meaning that it gets its corn, red winter wheat, and two-row barley from local farms. It's fruity, oaky, and loaded with sweet caramel, vanilla, honey, candied orange peel, and winter spices.
Origin: Texas
Proof: 94
Price Range: $79-99
Disclosure: Clicking on these links and making a purchase may earn us a small referral fee, at no extra cost to you. Learn more here.
freestar.config.enabled_slots.push({ placementName: "gearmoose_leaderboard_btf", slotId: "gearmoose_leaderboard_btf" });